The field of epigenetics represents a relatively new avenue for the discovery of control mechanisms for biological pathways that are altered in complex diseases. From a non-developmental standpoint, there is ample evidence of epigenetic effects on diseases, including most cancers, asthma, allergy, obesity, type 2 diabetes, coronary heart disease, autism spectrum disorders, bipolar disorder, eating disorders, and schizophrenia. Within many of these fields of research, there are drugs either on the market or in development that target potential epigenetic modifications.
Currently, DNA methylation is one of the most widely studied and well-characterized epigenetic modifications, which suggested that DNA methylation may be important in long-term memory function. Other major modifications include chromatin remodeling, histone modifications, and non-coding RNA mechanisms. The renewed interest in epigenetics has led to new discoveries about the relationship between epigenetic changes and a range of disorders.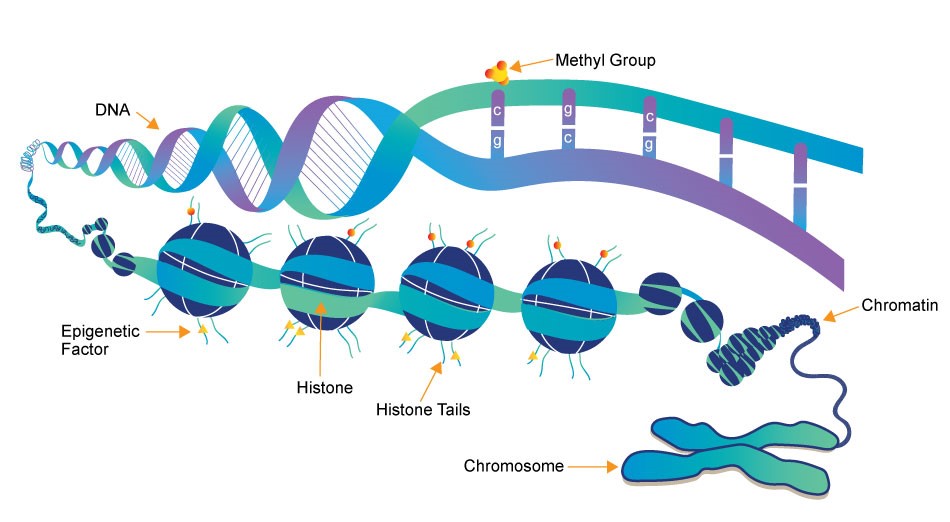 Available Analyses
Creative Bioarray provides a range of analysis services and solutions for epigenetic therapy research, including:
In vitro and in vivo studies designed to produce high-quality DNA/RNA required for epigenetics analyses
Genome-wide analyses through microarray technologies
Next-generation sequencing through ATAC-seq, DNase-seq, ChIP-seq, FAIRE-seq, MeDIP-seq, Small-RNA-seq
Gene-specific analyses through quantitative PCR (single miRNA, methylation-specific, post-ChIP)
Experiments to anchor epigenetic alterations to functional endpoints (e.g. gene and/or protein expression, genotoxicity, phenotypic outcomes)
High-throughput screening analyses (e.g. ToxCast/Tox21)
Development and implementation of other emerging methods
Benefits of Creative Bioarray's Epigenetics Services
Expert solutions
High-quality results
Flexible bioinformatics
Best-in-class methods
Reproducible research
Quick turn-around
Excellent support
Creative Bioarray's professionals have extensive experience in the analysis and interpretation of epigenetic data and have an in-depth knowledge of epigenetic mechanisms, including DNA methylation, histone modifications, and microRNA expression, as well as their potential modifications resulting from exposure to various pharmaceuticals, food, consumer products, and environmental compounds.
Our customer service representatives are available 24 hours a day, 7 days a week.
Inquiry
For research use only. Not for any other purpose.