Ion channels continue to be an important therapeutic target for a range of indications such as hypertension, arrhythmia, pain, stroke, epilepsy, depression, diabetes, local anesthesia, bipolar disorder, COPD, and autoimmune disorders. Ion channels are not only important drug targets, but also play an important role in drug safety evaluation. Many drugs withdrawn from the market due to cardiac-related side effects have been shown to block the human ether-a-go-go (hERG) ion channel, delaying repolarization of the cardiac action potential and possibly leading to a potentially fatal arrhythmia.
The success of any ion channel research program involves complex decisions that require specific expertise to address the complexities of these difficult biological targets. At Creative Bioarray, we have a team dedicated to helping you identify these choices, and we can work with you from determining the right detection format (binding and/or functional) and platform up to the data interpretation. From single-cell manual patch clamp (the gold standard) to high-throughput 384-well automated electrophysiological instruments, we have the capabilities to utilize platforms and strategies to deliver the throughput, results, and depth of analysis to meet your needs.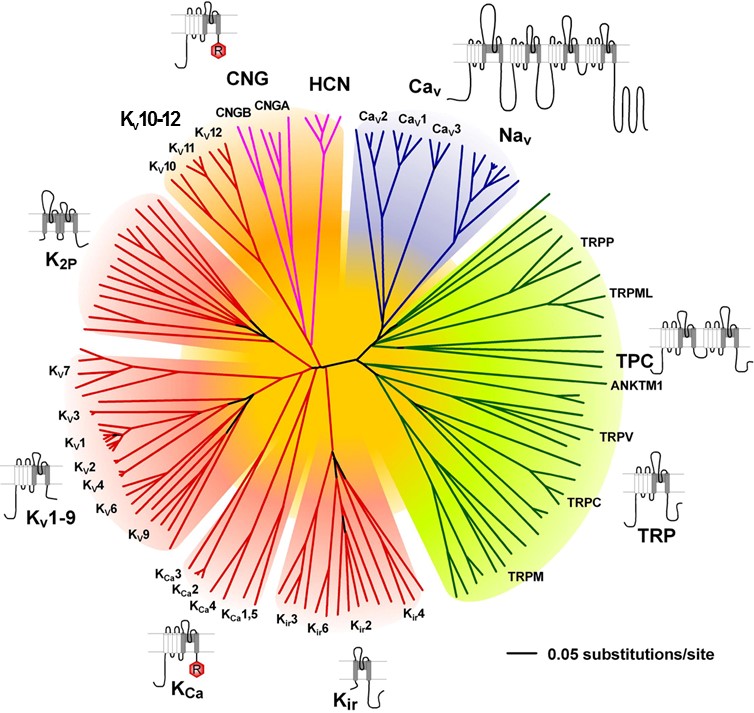 Types of Diseases
Available Target Panels
Screening Capabilities
Ion channel
Cardiac safety
Cancer
Cav3.3
Cav1.2
Radioligand binding assay
Cardiac
HCN2
hERG
Ion flux assay
Cardiovascular
Kv1.2
HCN4
Fluorescence-based assay
Genitourinary
Kv1.3
KCNQ1/KCNE1
Automated electrophysiology
Metabolic/Gastrointestinal
Kv2.1
Kir2.1
Manual electrophysiology
Neurodegeneration/Stroke
Kv3.1
Kir3.1/Kir3/4
Cardiac safety and function assays
Pain/Inflammation
Kv3.2
Kv1.4


Psychiatric disorder
Kv4.2
Kv1.5


Pulmonary/Respiratory
Nav1.2
Kv4.3/KChIP


Seizure/Convulsion
Nav1.4
Nav1.5




Nav1.6






Nav1.7






TRPV1




Key Features of Our Ion Channel Screening Services:
High-quality, well-characterized cell lines
Broad range of platforms, for different throughputs
Quick turnaround times of 1-3 weeks depending on project types
Gold standard manual patch clamp assays for detailed characterization
Electrophysiology avoids potential missed detection related to other methods
Assays are designed to work in up to 0.5% DMSO to minimize vehicle response and maximize result consistency
Cell-based functional assays for more than 100 ion channels, including voltage-gated channels and ligand-gated channels
For more information on ion channel screening services, please contact us.
Our customer service representatives are available 24 hours a day, 7 days a week.
Inquiry
For research use only. Not for any other purpose.