The kidney has a rich blood supply, a significant transporter activity, and acts as a highly structured filtration network. These characteristics may result in exposure of the kidneys to high concentrations of drugs or metabolites, ultimately increasing their susceptibility to drug-induced toxicity. Due to the incidence of drug-induced nephrotoxicity, it is important to understand the risks of this liability before reaching the clinic.
A cell-based in vitro assay will be of great value for drug discovery programs, as screening and structure-activity relationship can be studied in an easier and more costly manner. This assay can counter-screen the kidney toxicity of multiple drug candidates, allowing for simultaneous optimization of on-target efficacy and reduction of off-target effects.
In Vitro Nephrotoxicity Models
A variety of in vitro models are available at Creative Bioarray, including isolated fragments (glomeruli and tubular fragments), primary cultured cells, continuous cell lines, and cell-free systems. These in vitro nephrotoxicity models provide a reliable tool for safety evaluation in the early stages of drug discovery.
Freshly isolated cells
Primary cell culture
Established renal cell lines
Cell-free systems (vesicles, nuclei, lysosomes and microsomes)
Functional Nephrotoxicity Assays
The nephrotoxicity assay provides a mean to measure renal dysfunction due to the toxic effect of test compounds. There are many endpoints depending on the uptake and release (e.g. cation, anion, glucose, chemical, enzymes). Creative Bioarray offers nephrotoxicity assays for all small molecule formulations such as pharmaceuticals, industrial chemicals and consumer products.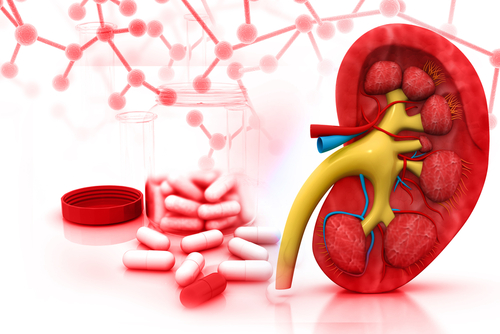 Cell viability (dye exclusion/retention, enzyme/ion leakage)
Rate of proliferation (clonogenic assays)
Synthesis of macromolecules (protein, DNA/RNA, matrix elements)
Carrier-mediated transport (glucose, organic ions, inorganic ions)
Barrier function
Endocytosis of labelled proteins or carbohydrates
Benefits of Our Nephrotoxicity Assays
Reproducible
Low compound requirement
Objective and consistent data analysis
Reference compound and vehicle controls
Creative Bioarray's experts are capable of designing custom assays to meet the needs of our clients. Please feel free to contact us to learn more about our abilities to screen for drug toxicity. We will do our best to help you achieve your goals.
Our customer service representatives are available 24 hours a day, 7 days a week.
Inquiry
For research use only. Not for any other purpose.